ABOUT US
Our instructors have a combined experience of more than 30 years in martial arts including Brazilian Jiu Jitsu, Kickboxing, and Wrestling.
What's Different About Universal?
We Don't Offer:
Long-term contracts.
High testing fees.
Commercial Belt Factory.
(Selling belts & ranks)
Registration fees.
Intimidation or commercialism.
We Do Offer:
Longest established Brazilan Jiu Jitsu organization in Clark County.
Top-Quality training facility, instructors & mentoring.
A fun & friendly atmosphere.
Beginner only classes.
Fighter/competition only classes.
A journey - not a destination.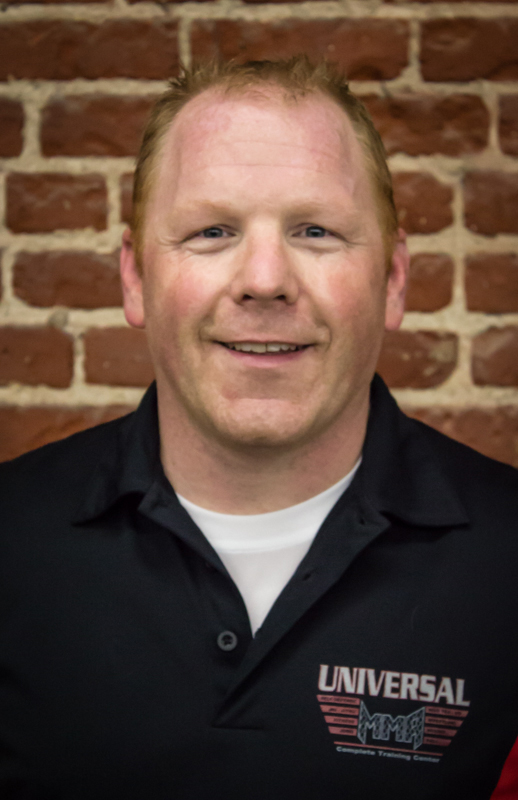 Mel Locke
Head Instructor
Specialties: Brazilian Jiu Jitsu, Judo, & MMA
Owner & head Brazilian Jiu-Jitsu instructor Mel Locke started training martial arts in 1985. In 1998 Mel was inspired by the performance of Royce Gracie's early UFC victories and a new passion stirred.
Mel is a Pedro Sauer Black Belt, and has trained with Rickson Gracie, Luis Heredia, Rylan Lizares and many more.
He has accumulated over 20 years of Brazilian Jiu-Jitsu training and 4 Full Contact Fighting Championship (FCFF) belts including Super Fight Champion & Light Weight Champion.
"*" indicates required fields